RSVP TO THE PUBLIC FORUM EVENT @ 6:30PM
JOIN US! Grassroots International and the Boston Public Library invite you to the People's Climate Justice Forum, featuring international environmental, human rights and climate justice movement leaders, including: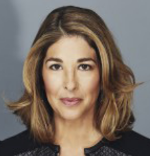 Naomi Klein is an award winning journalist, syndicated columnist and author of the international bestsellers This Changes Everything (2014), The Shock Doctrine: the Rise of Disaster Capitalism (2007). Since This Changes Everything was published, Klein's primary focus has been on putting the book's ideas into action. She is one of the organizers and authors of Canada's Leap Manifesto, a blueprint for a rapid and justice-based transition off fossil fuels. The Leap has been endorsed by over 200 organizations, tens of thousands of individuals, and has inspired similar climate justice initiatives around the world.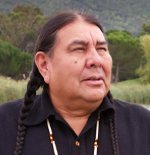 Tom Goldtooth is Executive Director of the Indigenous Environmental Network, a leading voice in the Standing Rock struggle against the Dakota Access Pipeline. For decades Goldtooth has been involved in the environmental and climate justice movements, working within tribal governments to develop indigenous-based environmental protection infrastructures. He works with indigenous peoples worldwide and is known as a leader in the grassroots environmental justice movement in North America, fighting against extraction and for sustainable development and indigenous rights. He is one of the founders of the Durban Group for Climate Justice, a co-founder of Climate Justice NOW! and of the US-based Environmental Justice Climate Change initiative, a member of the International Indigenous Peoples Forum on Climate Change.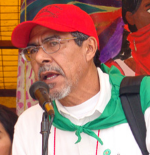 Carlos Marentes, Sr. is the Co-Coordinator of La Via Campesina North America. A native of the Juárez-El Paso border region, Carlos has been a labor organizer and farm worker advocate since 1977. In 1983, he founded Sin Fronteras Organizing Project to support efforts to improve the working and living conditions of the migrant and seasonal farm workers of Southern New Mexico and far west Texas.He is also the founder and director of the Border Agricultural Workers Project (BAWP), an effort to organize the farmworkers of the US-Mexico border, especially the chile pickers, in the fields and in their communities on both sides of the border.
This event is co-hosted by Alternatives for Community and Environment (ACE), Community Labor United/Green Justice Committee, GreenRoots and Neighbor to Neighbor.
We are asking people to RSVP on Eventbrite to give us an estimate of how many people will attend, but your RSVP does not guarantee your seat. Space will be available on a first-come, first-serve basis, so please plan on arriving early to ensure that you get in.